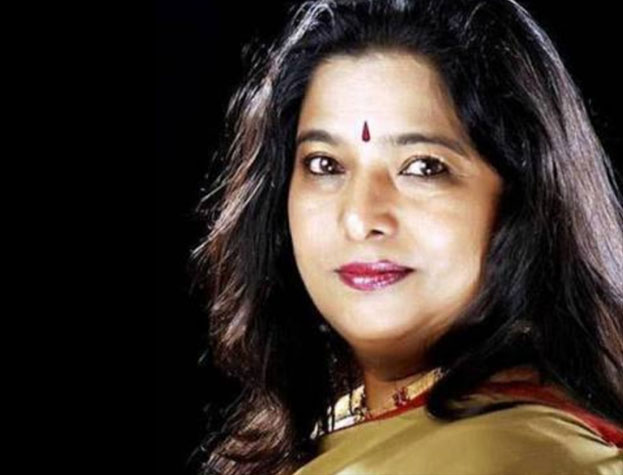 Dr. Veena Murthy Vijay is a danseuse with a commitment towards the propagation of Indian Dance tradition all over the world. Veena's rare grace & dramatic talent have taken her to great heights in her chosen art form – Kuchipudi
Veena's experiment in choreography resulted in numerous productions based on varied social themes. Proving her comprehensive command over the ethos of Kuchipudi.
In an illustrious career spanning over three decades Veena has performed to packed houses in India & Abroad. She has also held workshops & Lecture demonstrations in various universities abroad. Dr.Veena has several titles to her credit. She has been honored with State Award "Karnataka Kalashree" by Karnataka Sangeeta Nritya Academy for the year 2009-10. Veena is the director of Sri Raja Rajeshwari Kalaniketan, Bangalore imparting training in Dance to her students.
Veena is one of the first dancers to present traditional Tibetian hyms to India Dance in her production for world peace. This was presented in USA by Arathi School of Dances sponsored by dept of Cultural Arizona State USA. Her Productions Agasthya Rishi, Chitrapata, Ganga Gowri Vilasam, Chitrangada, Sthree, Harmony, Vasudhika Kutumbam and many more have been well appreciated across the globe. Most recently magnum opus opera 'Chilapadhikaram"was a grand success.
She has been chosen as one of the experts in the council of Naada Nirajanam a Thirumala Thirupathi Devastanams T.V. Channal. Veena has authored a book "THEREY" tracing the presence of Kuchipudi In Karnataka. She is the recipient of Honarary Doctorate from the Acadmy of Univarsal Global Peace . U S A. Sri Ramanuja Vybhavam, Ramayana, Go Change the World, Dhruva, Gaja Gowrava are the most recent magnum opus production which has received wide appreciation for its authentic production value.
Director, Sri Raja Rajeshwari Kala Niketan, Director, Samanavay Dance Company, President, World dance Alliance, Karnataka Chapter, Asia Pacific, Hon. President, Samskara Bharati, Channapatna, Syndicate Member, Karnataka State Gangubai Hanagal Music and Performing Arts University, Member, Higher Education Vision Group ( Government of Karnataka)